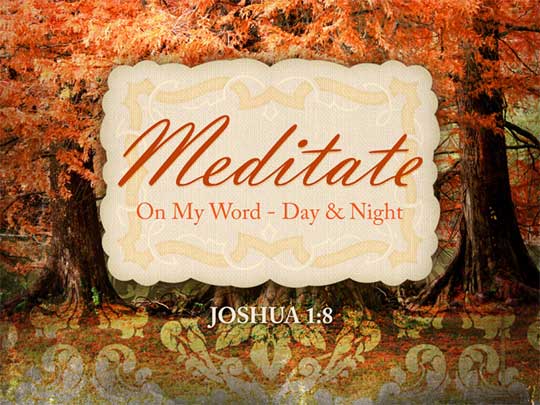 Preparing for Worship . . .
Worship is a conversation with the spirit of the living God and us. In worship we communicate with God and with each other. Preparing for Worship invites you to read the text and begin a dialogue with it; letting the text speak with you while you respond candidly. Perhaps you would like to share with the worship team as they plan and prepare. The guide found below will facilitate your conversation. You may share your reflections by sending them to me (see the links). Selected responses may be posted during the week to enhance and enrich our worship experience.
In order to "feast" upon God's word, we covenant to prepare for worship by reading and praying the scripture text in at least four settings: 1) "take a bite" by reading God's word, 2) then "chew" on the text in meditation, 3) next "savor" the essence of each passage, and 4) finally "digest" the word making it part of the body.
Proverbs 22:5-6
"Together, Anything Is Possible"
ACTIVITY 1


Read and Taste
Read the texts slowly, carefully, paying attention to the details, imaging the time of day, season of the year, smells of the sounds of the countryside — all the elements that make this scene real to you. Transport yourself into the setting. Use your imagination. Let your senses engage. Be there. What is your experience of being there? What literary reference (i.e. article, novel, movie or song) does this bring to mind? Click here to share a brief reflection . . .
ACTIVITY 2




Meditate and Chew
In Meditation, re-read the scripture. Be thoughtful. How can this text guide our worship? What is the significance of this passage in the larger scheme of things? How does this affect your understanding of God? Of ethical conduct? With which characters in the passage do you identify? Why did the early church tell this story? Why is it important for us to continue the tradition. As a result of your meditation, identify a specific focus that came to you? How will this text strengthen your relationship with God, with others, with yourself? Click here to share a brief reflection . . .
ACTIVITY 3




Reflect and Savor
As you read and pray the text again, this time read it out loud. Allow your feelings and emotions to surface. Do you feel happy, sad, angry, or guilty? Silently reflect upon these feelings in prayer. Tell God what you are feeling. Connect your prayer with something in the passage. Be in touch. How does this text encourage you to be in touch with God, yourself, our world? Does this speak of God's immanence or transcendence? Is the pathway on which you walk dark or bright, filled with despair or hope, doubt or faith? Click here to share a brief reflection . . .
ACTIVITY 4
Contemplate and Digest
Read the text again. Sit quietly, breath deeply and regularly, and let your mind go blank. Be still. Center peacefully. As you quiet inner-self, simply listen to your heart. If you receive some impression or thought, quietly notice it, then return your attention remaining open. If nothing comes to mind, return to the text. Use your intuition. Express gratitude to God for your experience. What is God doing in the text that God wills to do in our lives, and in the lives of our children, youth, and adults? How can we shape our ministry so that it can be translated into service for God's kingdom? Click here to share a brief reflection . . .