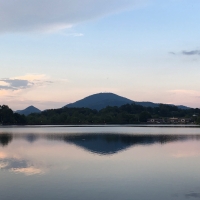 Kingdom Community (Sermon Manuscript)
by Micah Riley | June 23, 2019
Kingdom Community
Sermon on 6/23/19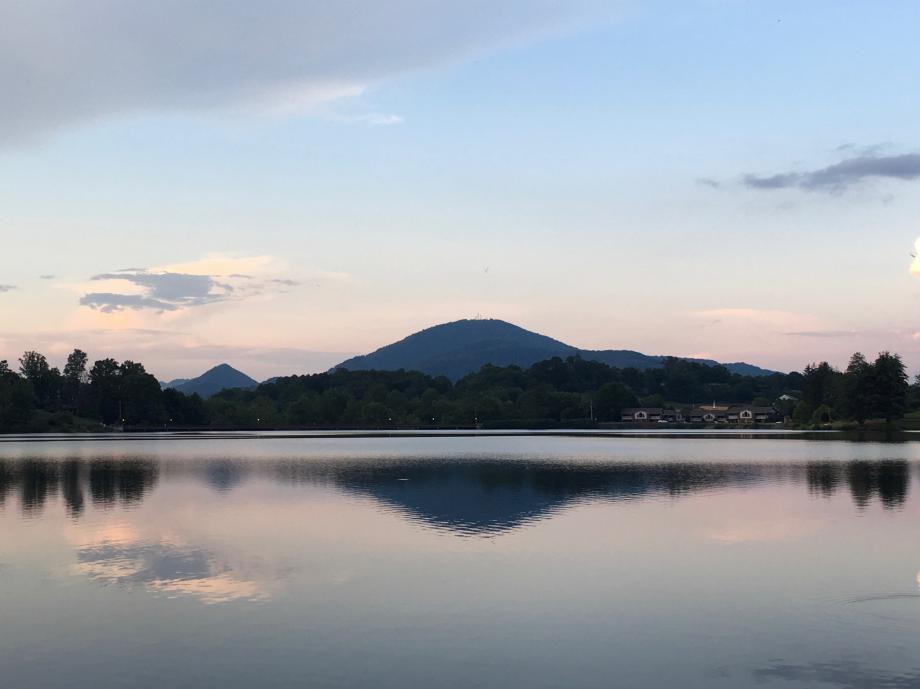 Hi friends -- below I have included a manuscript of my sermon from this past Sunday for any interested in revisiting points I made or scriptures I mentioned.

People Pray for What They Want

This summer in children's church I have been talking with your kids about prayer.
Prayer, among other things, is an ongoing conversation with God in which we bring our requests and concerns before him (Philippians 4:6). You can tell a lot about someone by what they pray. On a basic level, those of us who are sick want to be healthy, so we pray for healing. Couples struggling with infertility want children, so they pray that God would intervene and bring life. Naturally, people pray for what they want.
As a little boy, I spent many weekends with my best friend Josh. Josh had a big front yard, and when the weather was nice we would throw football, taking turns being quarterback and trying to get the ball to the other side of the yard with as few passes as possible. After a couple of successful throws we'd begin to feel the pressure; we might just beat our record! But we both tended to choke under the pressure and might make a lousy pass or fail to catch the ball. Until(!) one day we realized that we had failed to consider something we heard about all the time at church: prayer. So after a successful pass, we would come together in a little huddle and thank God for our success and then pray for another good pass. People pray for what they want.

The Lord's Prayer and What Jesus Wanted

Every Sunday, thousands of churches say the Lord's prayer together, a brief glimpse into one of Jesus's conversations with his Father that we have the privilege of overhearing. When we look at Jesus's prayer, we might ask ourselves: What did Jesus want? In Matthew chapter 6, verse 9, we see that he wanted his Father's name to be made holy. In Verse 11, we see that he wanted daily provision from God. In Verses 12 and 13, we see that he wanted a lifestyle of forgiveness for his disciples and deliverance from evil, or the evil one. What I'd like to draw our attention to is verse 10, something special that Jesus asked the Father for that is worth looking into.
"Your kingdom come, your will be done, on earth as it is in heaven."

When Jesus prayed, he wanted to see God's kingdom on earth, for the coming renewal of God's world to be a reality now. This is what Jesus wanted and taught us to want as we also pray this prayer. Since Jesus asked for this kingdom, for God's will to be done on earth, I want to take a moment to consider what the New Testament says about God's kingdom.

The Coming Kingdom

We know from Scripture that in one sense there is a coming kingdom. One of my favorite passages depicting this coming kingdom is Revelation 21:1-4:
"Then I saw a new heaven and a new earth, for the first heaven and the first earth had passed away, and the sea was no more. And I saw the holy city, the new Jerusalem, coming down out of heaven from God, prepared as a bride adorned for her husband. And I heard a loud voice from the throne saying, "Behold, the dwelling place of God is with humans. He will dwell with them, and they will be his people, and God himself will be with them as their God. He will wipe away every tear from their eyes, and death shall be no more, neither shall there be mourning, nor crying, nor pain anymore, for the former things have passed away."

In Romans 8, another amazing chapter, Paul tells us that this future of the kingdom will mean the resurrection of our bodies and creation's freedom from the bondage to decay. In 1 Corinthians 15, Paul tells us that in this future, everything will be put in subjection to God, so that God may be all in all. (v 28) These are glimpses of the coming kingdom: A new Jerusalem on earth; God dwelling with his people; no more tears, no more death; resurrection and renewal for our bodies and creation; all things in subjection to God's will, God all in all.

Now, we know that when we pray the Father listens to us and that our prayers carry real power. I have thought before that if the Father was going to answer anyone's prayers, surely it would be Jesus's. In other words, if Jesus asks something, we can feel confident that his request will come to fruition. Thus, Jesus's request that God's kingdom come on earth as it is in heaven is not mere wishful thinking; it is a real request that will be made a reality. One question that comes to mind is, when do we come to know this reality?

The Kingdom Now

We know that there is a coming kingdom that has not yet arrived in its fullness. Yet, Jesus also believed that there was a real sense in which the kingdom had already arrived with his earthly ministry. Jesus's gospel proclamation was simple:
"The time is fulfilled, and the kingdom of God is at hand; repent and believe in the gospel"
(Mark 1:15).
In Luke 17:20-21, Jesus says:
"The kingdom of God is not coming with signs to be observed, nor will they say, 'Look, here it is!' or 'There!' for behold, the kingdom of God is in the midst of you."
In Matthew 12:28, a few chapters after the Lord's prayer, Jesus says:
"But if it is by the Spirit of God that I cast out demons, then the kingdom of God has come upon you."

We find, then, that there is a certain tension with the kingdom of God: it is here already, but it is coming in its fullness. It is now, but it is also not yet. What does this mean for a church community? How do we find those spaces where heaven and earth are overlapping now? Even more, how do we live in those spaces? How do we, on this side of the resurrection and outpouring of the Spirit, yet waiting for the full reign of God, live consciously as a kingdom community?

Three P's: Presence, People, Practice

I would like to propose three qualities of a kingdom community of which we can be conscious. To make things easy, I've narrowed it down to three P's: Presence, People, and Practice. These three P's are rooted in an idea that I almost made the title for this sermon, although it's not very catchy. The idea is anticipatory living. These three P's touch on ways that we live into the kingdom reality now in anticipation of the kingdom in its full arrival.
The first P that marks a kingdom community is Presence— and by presence, I mean the presence of God. Revelation 21 gives us a picture of a coming day when God will dwell with his people; the Holy of Holies descends onto the earth, and there is no longer need for a temple, because God himself will live with us. As we anticipate living in this holy city, we are reminded by Peter in 1 Peter 2:4-8 that even now we are like living stones being made into a spiritual house for God; while we anticipate a more tangible communion with God, we recognize that we house God's presence now.
In 1 Corinthians 6:19, Paul insists to his readers that their bodies are temples of God. Among other things, this means that we have access to God in a way that God's people did not have for thousands of years. We host the very presence of God. As Baptists have rightly emphasized, we have the opportunity for real, personal relationship with God — a relationship which consists of love, conversation, and guidance. In the Gospel of John, Jesus describes eternal life as "knowing the Father and the Son." Being a kingdom community means seeking God's presence now, even as we anticipate seeing him face to face.

The second P I'd like to suggest as a quality of a kingdom community is People — and by people, I mean the people of God. The people of the church. Though we are each called into personal relationship with God, we remember that God is not only a me-God but a we-God. The New Testament authors refer to the church as the recipient of God's grace far more often than just the individual. The New Testament uses different metaphors for the kingdom community — a temple; a body; a family. The imagery of "family" seems the most appropriate for our Canton kingdom community here at First Baptist. As I have met with several of you one on one, the overwhelming feedback I have gotten about this church is that you are a welcoming, loving, family community. The kind of family that is willing to drop whatever you have going on to be there for one another in crisis. The kind of family that cares for this building like it is your own home. The kind of family that has planted its roots deep in Canton and bears fruit as evidence. In Mr. Troy Mann's funeral service, Court described him with the word "commitment" — from what I can tell it is a quality that characterizes this entire church community.
It is for the upbuilding of the kingdom community that the Spirit of God moves among us: Paul says in 1 Corinthians 12:7 that "To each is given the manifestation of the Spirit for the common good." We find the Spirit moving among us in spiritual gifts, in mutual love, and in common purpose. As the people of God, we work together to share the presence of God with the world -- we the people are mediators of divine blessing. In Philippians 3:20-21, Paul touches on this when he says that we are citizens of heaven. This language of citizenship echoes a Roman strategy; Rome would give citizenship to other cities in the empire in order to create "little Romes"; to make little communities that resembled Rome, embodied Rome's principles and prioritizes, and increased Rome's power.
Paul plays on this idea by asserting that though we live on earth, our citizenship is in heaven. Thus, as citizens of God's heavenly kingdom, we live as kingdom colonies now in a way that resembles God's kingdom. Again we remember Jesus's prayer: "On earth, as in heaven." As God's people, citizens of heaven and hosts of his presence, we embody the principles and the power of God's kingdom now, largely by loving each other as a spiritual family. So, we anticipate full communion with God, but enjoy his presence now. We anticipate living in the holy city ruled by God, but live in kingdom community as his people now.

This leads me to my third and final P: Practice. We look forward to reigning with Christ as co-heirs, but we practice a kingdom ethic now. As scholar Scot McKnight notes, we see Jesus's idea of this kingdom ethic clearly displayed in the Sermon on the Mount. Throughout the Sermon on the Mount, Jesus repeats, "You have heard it said, but I say to you" — in other words, there has been a common way that you know to live, but now there is a new way. There is a new calling on God's people to embody now the kingdom that is to come. With the Spirit living in us and with the church supporting us, we are empowered to show the world a new way of living. No longer do we take revenge on our enemies, but we love them; no longer do we abuse and use God's creation as a mere resource, but we steward it well in anticipation of the day that it too is renewed; we care for the marginalized as if each needy person were Jesus himself (Matthew 25).
We partner with God and with God's creation to shine as kingdom communities in the world and to the world through our kingdom practice. I see Canton First Baptist practicing this with things like the new garden project, involvement in the community kitchen, and VBS this coming weekend. As Jesus said in the Sermon on the Mount, we act like God's children when we are peacemakers. I see Canton First Baptist practicing this in its cooperation with other churches in the area for the good of the city. As a kingdom community, we practice this counter-cultural ethic by going out and loving people without expecting a return, and we receive anyone into our congregation with open arms, as you all have done for me.
Presence, People, and Practice. These three qualities are a good start for thinking about how we can embody God's kingdom as a community. In these ways, we live now in anticipation of what is to come.

A Fourth P and Conclusion

If I had to add a fourth P, I think it would be prayer. What are we praying for? What are we wanting as God's people? Jesus taught us to pray and to want — "Your kingdom come, your will be done, on earth as it is in heaven." As God's kingdom community, living in anticipation of God's total reign, may we seek God's presence now, may we continue to be a people bonded together by the Spirit, and may we practice a way of living that shows we are not just religious folks waiting for a rescue from earth, but God's people reborn in the Spirit, living in a way that anticipates resurrection, renewal, and the full reign of God on earth.

I'd like to close by praying the Lord's Prayer together:


Our Father, who art in heaven
Hallowed be thy name.
Thy kingdom come, thy will be done
On earth as it is in heaven.
Give us this day our daily bread
And forgive us our trespasses, as we forgive those who trespass against us.
And lead us not into temptation, but deliver us from evil
For thine is the kingdom, and the power, and the glory forever and ever
Amen.