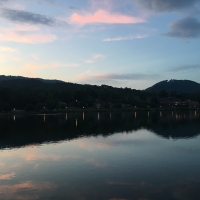 Freedom for God's Children and Creation: Reflections on Psalm 8 (and 1 Cor 15)
by Micah Riley | June 15, 2019

Reflections on Psalm 8 (and 1 Corinthians 15)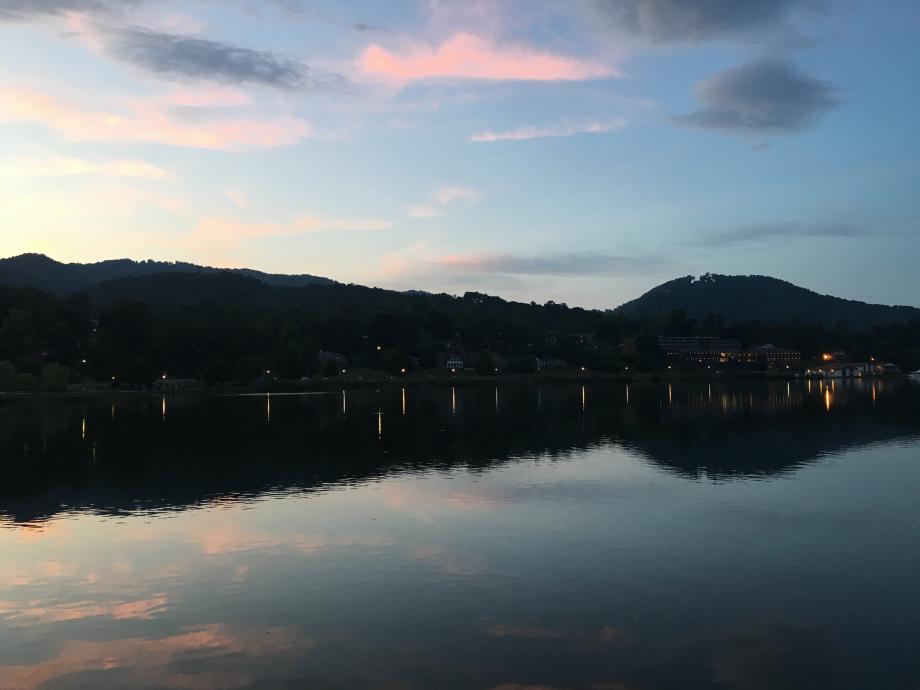 Hello again Canton! I want to take a moment to thank those of you who have provided encouragement and feedback on these reflections. While writing these entries has been a helpful personal exercise, I have hoped that some of you might enjoy and occasionally benefit from reading them. I will keep doing my best to make these few minutes worth your time!
It has been a hard week here at Canton First Baptist as that final, great enemy of God—death—has crept into our midst. While I am an outsider to the community, I have felt both the weight of loss on your behalf and the bittersweet relief that the suffering has passed for those now secure with God. We pray together for comfort in loneliness, for joy in memory rather than the sting of separation, and that the love of our community would be a salve to hurting hearts. We bring our requests to "the Father of mercies and God of all comfort, who comforts us in all our affliction, so that we may be able to comfort those who are in any affliction, with the comfort with which we ourselves are comforted by God" (2 Cor 1:3-4).
As we remember those lost to us, we remember too that God has promised a coming day when "the last enemy to be destroyed is death" (1 Cor 15:26). Today we turn to this week's Lectionary psalm, Psalm 8, which Paul quotes in 1 Corinthians 15 to anchor his discussion of death, life, and God's plans for our future.
Psalm 8:1-9, NRSV:
1 O LORD, our Sovereign,
how majestic is your name in all the earth!
You have set your glory above the heavens.
2 Out of the mouths of babes and infants
you have founded a bulwark because of your foes,
to silence the enemy and the avenger.
3 When I look at your heavens, the work of your fingers,
the moon and the stars that you have established;
4 what are human beings that you are mindful of them,
mortals
that you care for them?
5 Yet you have made them a little lower than God,
and crowned them with glory and honor.
6 You have given them dominion over the works of your hands;
you have put all things under their feet,
7 all sheep and oxen,
and also the beasts of the field,
8 the birds of the air, and the fish of the sea,
whatever passes along the paths of the seas.
9 O LORD, our Sovereign,
how majestic is your name in all the earth!


The preceding five psalms— Psalms 3 through 7—show the Psalmist wrestling with the anxiety of affliction. "Give ear to my words, O LORD; give heed to my sighing" (Ps 5:1); "The LORD has heard the sound of my weeping" (Ps 6:8); "O LORD my God, in you I take refuge" (Ps 7:1). It is out of this context of suffering and hope that the Psalmist turns his gaze to heaven and beholds the cosmic reign of God. From above the heavens down to the smallest baby, the rule of God is known and inspires confidence that God will defeat every enemy.
Soaking in this grand display of God's power, the Psalmist cannot help but feel bewildered by the mystery of humanity's role in creation. What are these small, fragile humans that God would care so much for them? And yet God has not only cared for them but has gone so far as to delegate his reign to them. That loving dominion by which he orders the earth is entrusted in part to humans, who are made to be mediators of God's rule, reflectors of his image to his world. We hear in this psalm echoes of the creation story:
"Let us make humankind in our image, according to our likeness; and let them have dominion. . ." (Gen 1:26).
But doesn't it seem at times that it has all gone wrong? God meant for humans to share in the loving rule by which God himself cares for the world; and yet we are surrounded by the exercise of prideful domination and the abuse of power. Rather than blessing, humanity has exercised violence on itself and creation. And worse still, we ourselves feel this terrible inclination towards violence deep in our bones. What is to be done?
Thanks be to God that he never gives up on what he creates; the word that comes from his mouth never returns to him void (Isa 55:11). Since the garden, God has been on a rescue mission to restore the glory and honor of humanity so that they might rule over the works of his hands with holy justice. It began with Abraham and his family, those promised to be mediators of blessing to the world (Gen 12:2; 22:18), and continues now with Jesus and his church.
In 1 Corinthians 15, Paul reimagines Psalm 8 in light of the new revelation of Jesus's resurrection —
"For he must reign until he has put all his enemies under his feet. The last enemy to be destroyed is death. For 'God has put all things in subjection under his feet.'" (1 Cor 15:25-27a)
Jesus has appeared to us as the model human, silencing God's enemies, crowned with glory and honor in his resurrection, and ushering in God's kingdom until all things are under his feet. As Christians, our fate is now tied to Jesus's. He is the first fruits of our own coming resurrection (1 Cor 15:20), the firstborn among brothers and sisters (Rom 8:29), the king and high priest running ahead of a royal priesthood of believers (Rev 17:14; Heb 4:14; 1 Pet 2:9). Furthermore, it is only through suffering death that Jesus has been glorified, and our own future glory depends on our suffering in solidarity with him (Rom 8:17). Like Jesus, we must face trial and death; like him, we will be raised to life in resurrection.
Creation itself is longing for the day of resurrection, knowing that the freedom which comes with humanity's resurrected bodies—our final escape from the bondage of sin—will mean its own total freedom. Then Christ's coheirs will exercise dominion with him as they were meant to, spreading their new freedom to creation as they rule with justice and peace. As we anticipate that day, we remember that the kingdom is at hand, both in our midst already (Luke 17:21) and yet to come in its full fruition. We know the presence of God now, though we anticipate seeing face to face; we love others in community now, though we anticipate living in God's holy city (Rev 21); we steward the earth now in kindness, though we anticipate the day that it is set free from bondage (Rom 8:21). May we live in the reality of the kingdom at hand and find hope in the midst of our suffering that we—and all of creation—will one day know "the freedom of the glory of the Children of God" (8:21).