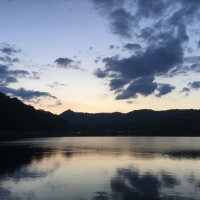 Coming to God as We Are: Reflections on 1 Kings 19
by Micah Riley | June 26, 2019

Reflections on 1 Kings 19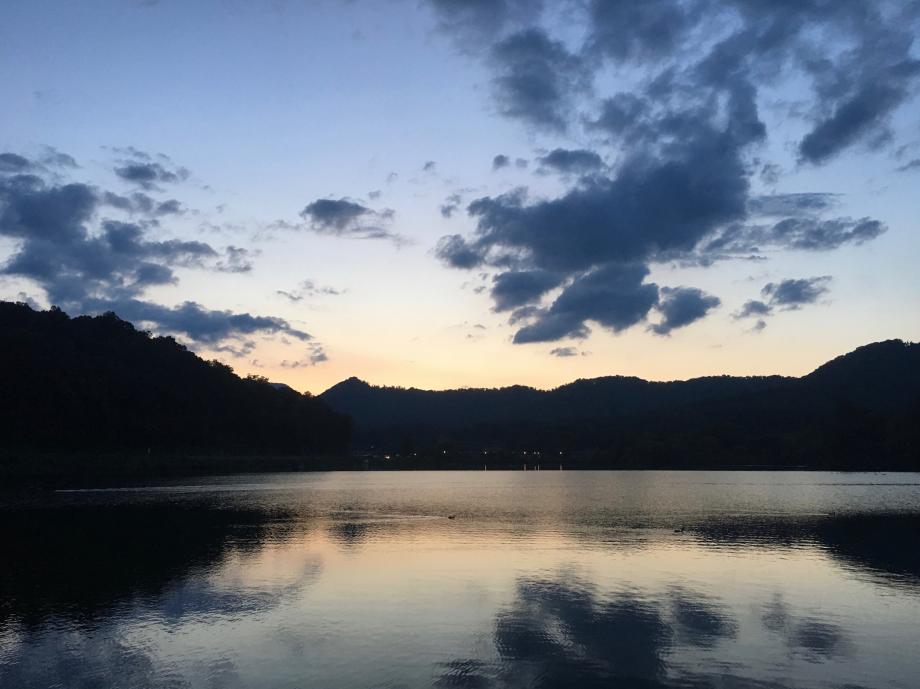 Hello Canton kingdom community! (If you're not catching that reference, check out the manuscript of Sunday's sermon below!) Since I was unable to post any reflections last week, today I am going to combine last week and this week's Lectionary texts from 1 Kings 19. Though I usually include the entire biblical text in these posts, for the sake of space I invite you to get out a Bible or Google search "1 Kings 19" for reference.
The preceding chapter, 1 Kings 18, provides an exciting account of a classic showdown between God & his prophets and false gods & their prophets. A resounding theme of the Old Testament is the danger of idolatry and its detrimental effects on God's people. Likely the most well-known passage featuring the prophet Elijah, 1 Kings 18 displays to us a confident man acting in God's power against the tyranny of false religion — confronting kings, rebuking a nation, disproving false prophets and gods, calling down fire to consume wet altars and rain to water dry ground. This is the powerful prophet with whom we are comfortable admiring.
But 1 Kings 19 introduces to us a much different side of Elijah. Upon hearing that Jezebel intends to kill him for his actions in 1 Kings 18, Elijah falls into terror and runs for his life. He finds himself in a literal and personal wilderness, starved of both food and courage. The tone of his conversation with the Lord changes — no longer is he calling upon God in faith, but rather he appears as a suicidal man lacking confidence in the future and asking God for death. "And he asked that he might die, saying, "It is enough; now, O LORD, take away my life, for I am no better than my fathers." (v. 4)
God, however, is not disheartened and has not lost faith in his servant even if his servant has lost faith in himself. An angel provides sustenance for Elijah, who, like Moses, is led on a 40-day and 40-night journey to Mt. Horeb (also known as Mt. Sinai). When he arrives at the mountain, Elijah hides himself away in a cave, reminding us of Moses hidden in the cleft of the rock. God finds Elijah there, and Elijah gives him his string of complaints. God does not answer him immediately, but calls him out of the cave "onto the mount before the LORD" (v 11).
There God passes by, and mighty displays accompany him — but God is not in these powerful acts of nature. Wind, earthquake, and fire manifest on the mountain, but the presence of the Almighty is reserved for something much more subtle. It is in the calm following the awesome storm that God speaks; it is with a gentle whisper in the silence that the Lord addresses his discouraged friend. While the mighty prophet of yesterday needed the cosmic God of fire and rain, this broken man fighting the will to live needs something different. Apparently Elijah had by this point retreated back into hiding, as God's whisper prompts him to wrap his face with his cloak and go out again to the entrance of the cave. There the voice of God comes to him, not chastising or criticizing his weakness, but asking: "What are you doing here, Elijah?" (v 13). Elijah repeats his complaints, and the Lord gives insight and instruction into how he intends to make things right in Israel.
Elijah departs from the mountain and finds Elisha, the one who will be his successor by the Lord's instruction. The cloak with which he wrapped his face before God is thrown upon Elisha, who leaves everything he has to become the prophet's disciple.
There is much we can learn from this chapter, especially as we consider it in its context following chapter 18. In the Apostle James's words, "Elijah was a human just like us" (James 5:17). While we may have a hard time believing this while reading chapter 18, we are quickly shown in chapter 19 that experiencing the struggles of humanity does not disqualify one from being used mightily or being spoken to by God. We often downplay the likelihood that God would want to relate to us or work through us, either pointing to some hypothetical future when we will be good enough or doubting that God would ever want to use as at all. Yet we see in 1 Kings, centuries before the incarnation, that God's heart has always been inclined to condescend to us where we are, loving and using people despite their weaknesses. God is not like the false god Baal of chapter 18, before whom his subjects torture themselves for attention. God is patient and kind, meeting us as we are, appearing powerfully in spite of and even through our weakness.
Again, we hear the Apostle James say: "Elijah was a human just like us, and he prayed fervently that it might not rain, and for three years and six months it did not rain on the earth." God can—and does—work miracles today through ordinary people like he did through his prophets. Elijah serves as a model for us to not be afraid to ask God for big things — but also to not be afraid to come before God honestly when we are discouraged and feeling broken. God can handle our honesty, and when we find ourselves in that place of hopelessness, he gives provision in the wilderness and invites us to hear his gentle whisper, asking us questions and guiding us out of the cave onto the mountain. To hear God in this way requires of us a certain kind of commitment — a commitment to show up and be honest, whether we are feeling bold with faith or whether all we have to bring before God is a helpless cry for death. God can handle whatever we bring before him, but it is our job to show up. We see this kind of commitment in Elisha, dropping everything and following Elijah, despite not knowing where he would be led. We aren't told whether Elisha was excited about this new adventure or disappointed to leave behind his family and business. But this, perhaps, is part of the point, that our commitment to God's way trumps how we may be feeling in a moment. May we learn from Elijah and Elisha's example and draw nearer to the Lord as a result!